THE RX FOR PHARMACY SUCCESS
Today's pharmacies face many challenges, from managing an increasingly wide breadth of products, to finding time to assist customers, to ensuring consistent vendor and DSCSA compliance. The world of pharmacy purchasing and inventory is complex.
SureCost pharmacy purchasing and inventory management solutions are here to help you navigate it.
Inventory costs now comprise
68%
of pharmacies' expenses.1
Some retail pharmacies spend up to
$100,000
per month - or $600,000 to $1.2 million per year - on inventory alone and for long term care, even more.2
When choosing a pharmacy, 51% of consumers prioritize quality of service and 41% prioritize price.3
—but pharmacists can currently devote just 10% of their time to counseling patients.4

SureCost's purchasing, inventory and compliance management solutions empower you to successfully address these obstacles, saving time and money, working smarter and maintaining vendor and DSCSA compliance.
SET OUT ON A BETTER BUYING PATH


WITH PURCHASING MANAGEMENT SOFTWARE
SureCost Purchase ManagerTM unifies pharmacy purchasing and inventory, so you can optimize your buying decisions and discover money-saving opportunities using your entire vendor and wholesaler catalogue. Our software works with all major wholesalers—as well as with the vast majority of secondary providers, GPOs and other pharmaceutical sources. It increases time and money savings by allowing your pharmacy to:

CONTROL SOURCING
The option to purchase from your primary vendor and from secondary vendors yields enhanced visibility into more favorable prices—in turn cutting costs.

STAY COMPLIANT
Drive compliance with contracts and agreements using the Primary Vendor Assurance Tool. Harness DSCSA capabilities to access audit data in minutes and maintain DSCSA compliance.

STOP SHOPPING AROUND
View all of your vendors' pricing in one place. No more wasting time price-shopping and looking through multiple platforms and catalogs.

ENSURE BEST PRICE
Only pay "agreed-upon" prices for products received, track vendor discrepancies at each purchasing stage, pinpoint the cost of vendor substitutions and avoid paying more for substituted items.

GET A CLEAR PRICING PICTURE
Know exactly what you're paying for up front. The product pricing displayed on our platform includes rebates and marketshare rebates alike, so that you maximize your rebate program. Identify additional savings opportunities, like lower prices available from secondary vendors.

LEVERAGE INTERNAL AUDITING
Confirm your staff purchases items based on vendor and DSCSA compliance, rebates and the like. Identify instances where a user has opted out of a SureCost-recommended item, why and the costs subsequently incurred.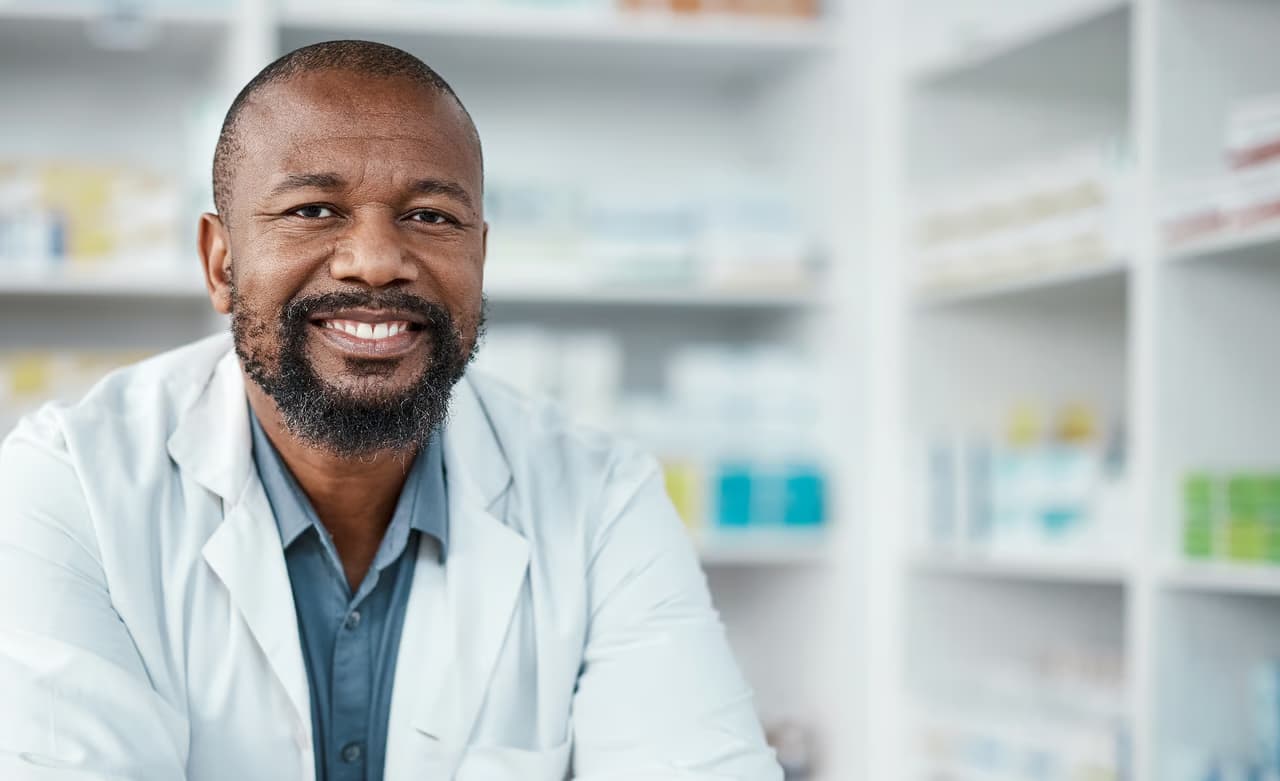 SureCost Purchase ManagerTM features and benefits let you work smarter, not harder.
ONE PLATFORM, ALL PURCHASING PROCESSES, NO DISRUPTIONS.
Harness a single platform for submitting and tracking purchase orders—including any external purchase orders initiated outside the solution.
MANAGEMENT MADE SIMPLE.
Manage items by product group for easy transition between "comparables"—like drug equivalents in different strengths or package sizes or from different vendors.
GOODBYE, PAPER CHASE.
Eliminate paper and manual invoice verification processes through easy integration with your current pharmacy management and accounts payable systems.
Over 5,000 pharmacy users are saving with SureCost.

"SureCost brings a lot of value to customers by providing training and the knowledge to help them manage their vendor contracts and purchasing accurately and efficiently. No one else in the industry provides that type of service."

"Purchasing the right drug at the right price is priority number one in operating a successful pharmacy. SureCost is the solution to and direction needed to develop and manage a comprehensive, detailed, sound and accurate purchasing program."

"The team at SureCost is professional and brings significant value in regards to inventory management best practices. SureCost has increased our efficiencies in purchasing, which directly hits the bottom line. The data available and our analysis of this information gives us the ability to make smart decisions regarding inventory control."

"It's incredible how much I utilize SureCost throughout my day. Purchase history, returns, price comparison, equivalency, stock availability and orders are just the tip of the iceberg."
"SureCost streamlined purchasing and inventory for Speciality Rx. One major addition that saves me time is the SureCost App. Being able to scan using my phone is a big deal for me."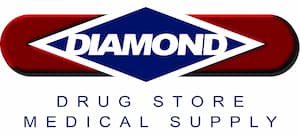 "SureCost is a great resource for finding the lowest cost medications for our pharmacy. SureCost also has great reporting features that allows our pharmacy to analyze past purchases."
KEEP CLOSE TABS ON INVENTORY


WITH INVENTORY MANAGEMENT SOFTWARE



SureCost Inventory ManagerTM supports smarter inventory management, permitting you and your pharmacy staff to complete tasks with increased speed and efficiency and freeing everyone up to handle customers' needs. It offers robust perpetual and physical inventory management capabilities, along with formulary management tools, for:
Greater savings and improved cash flow.
10% to 20% reduction in inventory stemming from better forecasting of on-hand quantities and elimination of excess inventory.
What's more, SureCost can order the products your pharmacy needs, saving time and ensuring that items are received on schedule.

PERPETUALLY ACCURATE, ALWAYS AUTOMATIC
Manage inventory based on what's physically on hand, taking customer orders, incoming/outgoing inventory transfers and purchase orders into consideration. Automatically generate accurate replenishment orders based on data and self-defined rules. Be informed about excessive inventory and identify instances where inventory was purchased, with no customer dispense orders received.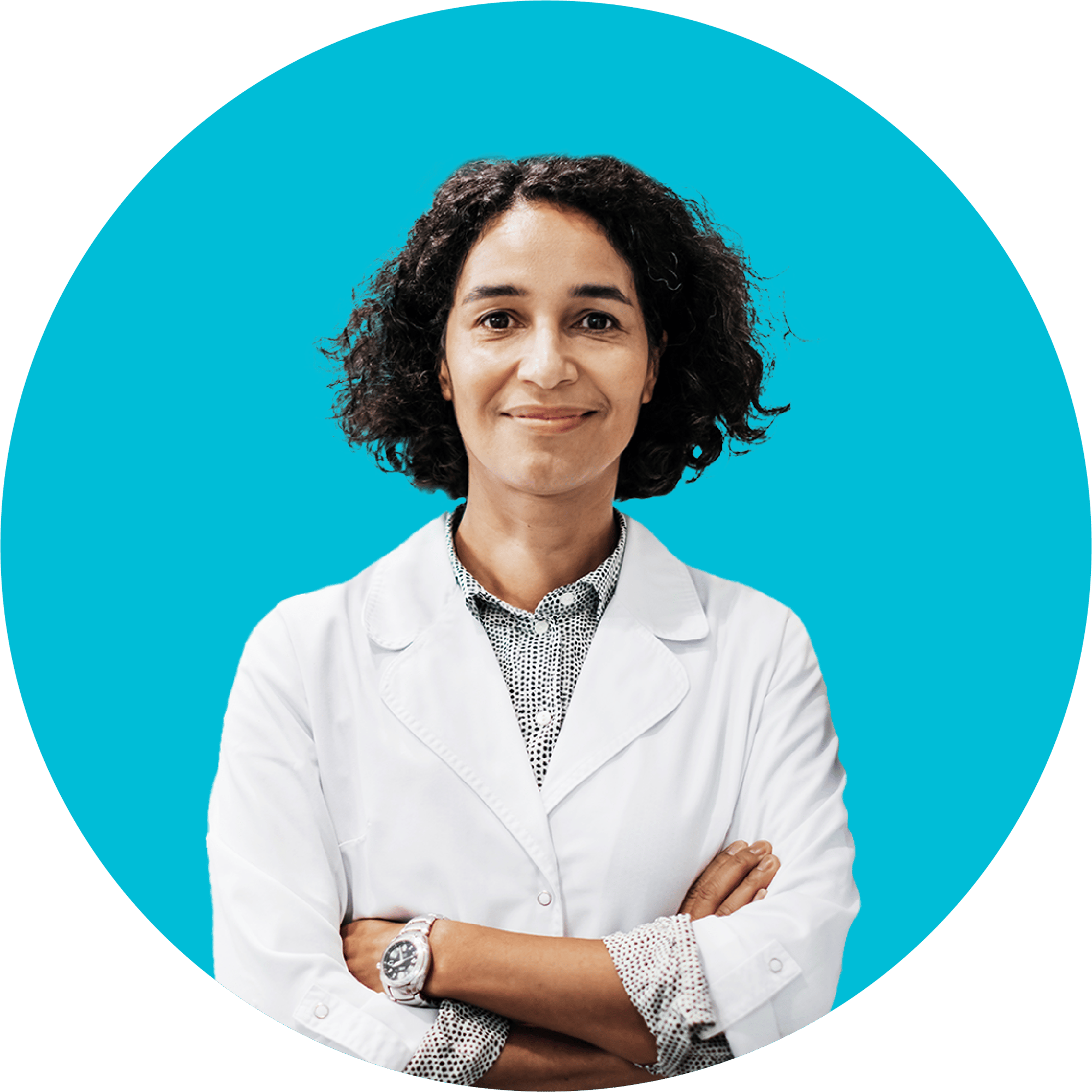 ANYTIME, ANYWHERE FUNCTIONALITY
Manage inventory from wherever you want, whenever you like with the SureCost mobile app. Add items to open purchase order worksheets out on the floor or even from a remote location. Do quick cycle counts out on the floor without a laptop and cart. Easily request, receive and fill transfers.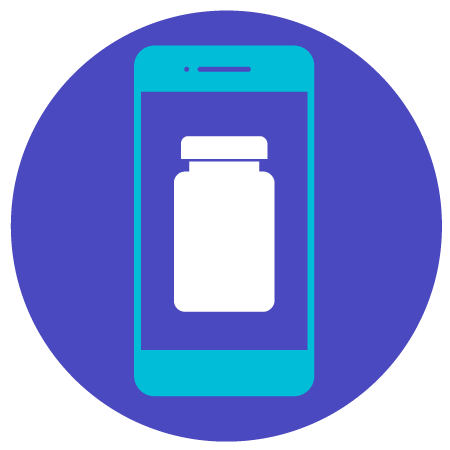 TROUBLE-FREE TRANSFERS AND VALUATION
Get real-time inventory valuation based on last acquired price. Identify stale or slow-moving products and initiate transfer of inventory to other departments or pharmacy locations—entirely automatically. Stay informed via transfer-tracking notifications.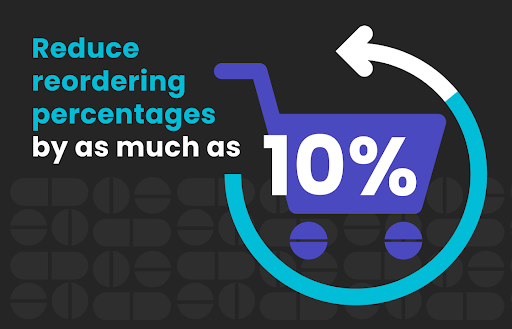 STREAMLINE DSCSA COMPLIANCE
WITH DSCSA COMPLIANCE SOFTWARE
Unlike many other solutions of its type, SureCost DSCSA Compliance software simplifies and fully supports compliance with the Drug Supply Chain Security Act (DSCSA), increasing the convenience of managing DSCSA-relevant data and making it easy to maintain vendor accountability. It provides: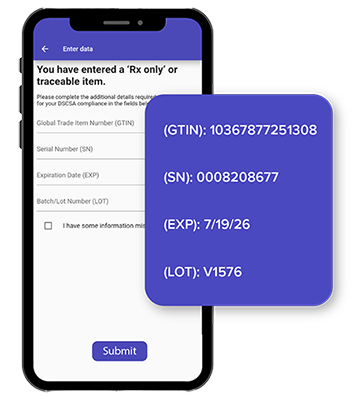 TRANSFER MANAGEMENT

Check the DSCSA compliance of items sent from one of your locations to another—and avoid fees and penalties if you're audited for compliance with the rule.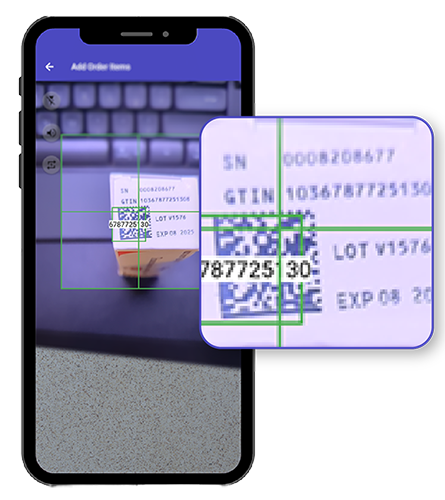 THE POWER OF MULTI-TASKING

Capture necessary DSCSA data as you utilize the mobile app to scan 2D barcodes on incoming items and request, fill and receive inventory transfers.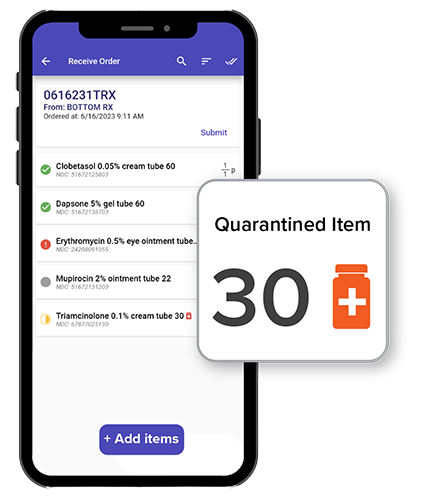 FLAGGING FUNCTIONALITY
Products are automatically flagged for quarantine if traceable transaction identifiers scanned at the receiving stage don't match trading partners' shipping data.
With SureCost, you get your True Cost.
SureCost gives you complete control over your purchasing with rebate modeling, vendor and DSCSA compliance and pharmacy system integration.

Get complete control over your purchasing environment and full visibility into all of your options. Save more, stay compliant and work smarter with SureCost.
On average, SureCost pharmacies experience 2% to 5%+ savings on cost of goods year-over-year.
Want to save more, work smarter and remain in vendor and DSCSA compliance as you operate your pharmacy?
Sources: 1-2. Texas Tech University School of Pharmacy study / 3. McKinsey / 4. Deloitte